Where We Work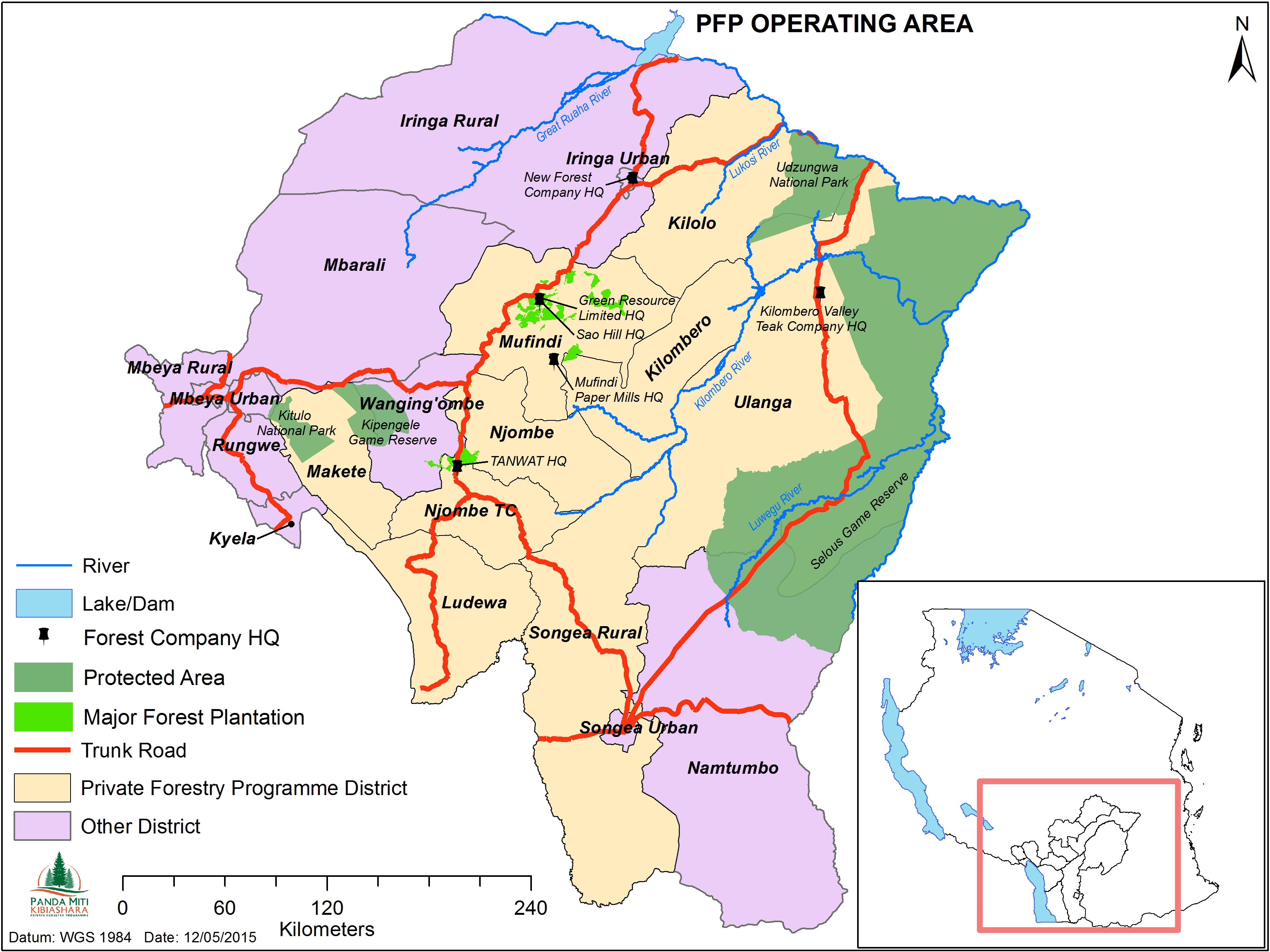 Tanzania's Private Forestry Programme (PFP) aims to increase rural income in its target area, which consists of nine districts in the Southern Highlands and Kilombero Valley. The districts in their respective regions are:
Njombe Region: Njombe Town Council, Makete, Njombe and Ludewa districts
Morogoro Region: Kilombero and Ulanga districts
Iringa Region: Mufindi and Kilolo districts
Songea Region: Songea district
The villages in the Southern Highland are selected based on the following criteria:
The village should have 1000m of annual rainfall
The village should have a Village Land Use Plan (VLUP)
The beneficiary should be part of a Tree Grower's Association, but not necessary
The village should have enough land available
Currently the Programme is working in pilot villages and the number increases as the Programme advances. Click the links below to access the list of the villages we are working in and the related location map.
Private Programme Forestry village list